The cost of flying to the Torres Islands can be alittle difficult as flights are only once a week but it gets a little easier flying to and from any of the Banks islands.
If you skip Vila and start your travels in Santo, it's more affordable as Air Vanuatu has a weekly international service Brisbane (Australia) to Santo.
Tourists with a return Air Vanuatu ticket are entitled to a 20% discount – check Air Vanuatu if this special still applies and you can get more value out of your air ticket by visiting some other islands in the Banks.
Air Vanuatu flies to Vanua Lava three times a week; Monday, Wednesday and Friday and to Mota Lava on Fridays and Mondays.
When leaving Vanua Lava, plan to be at the airport early. Check again with Air Vanuatu and confirm schedule.
Generally, the pilot radios ahead from Santo and in some instances may decide to change the flight path and arrive ahead of time. Ensure that you confirm your ticket at least one day before departure.
There is no regular shipping service to the Banks so if you plan on travelling by ship to or from Gaua, best to reconfirm with shipping agency prior to travelling.
Speedboats between Mota Lava and Sola on Vanua Lava are frequent, almost daily.
The 20km journey costs around 10,000 VT for the whole boat or about 1,000 VT per person, shared. It may be a rough ride if the trade winds are blowing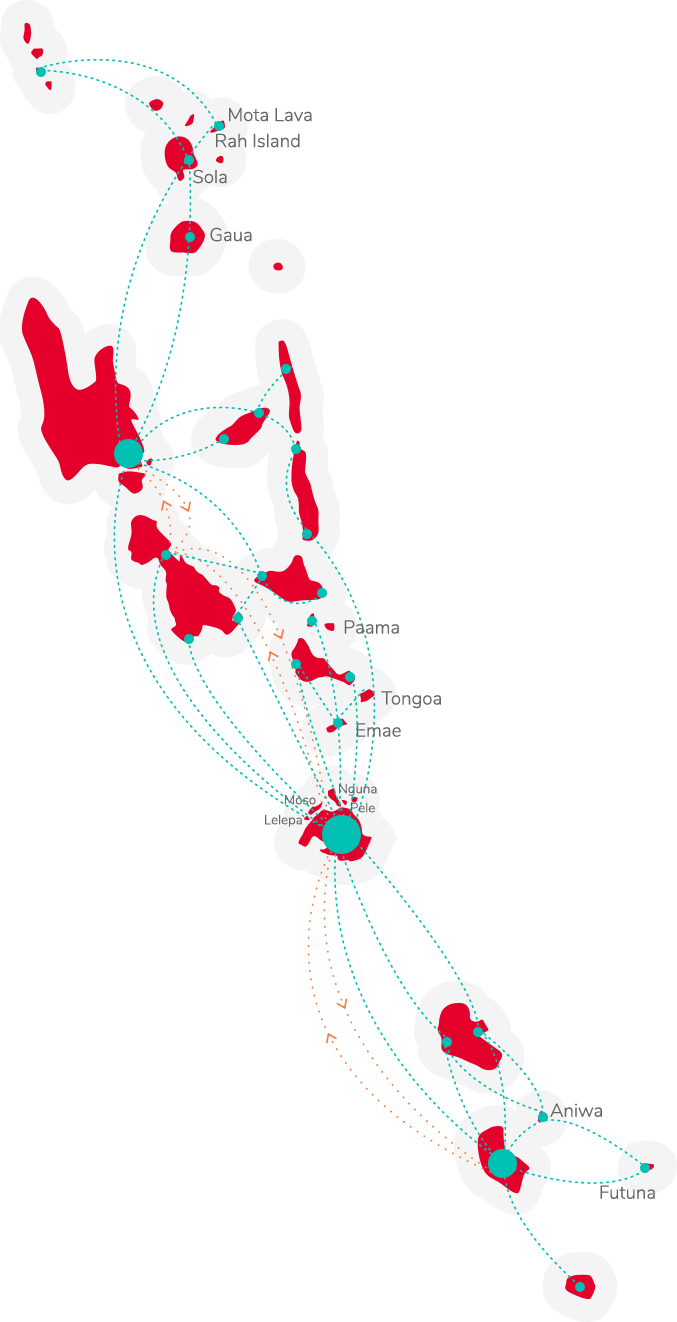 View Ferry Schedule