Paama is a 40 minute flight from Port Vila, the capital city of Vanuatu on Efate Island. There is only one plane a week to and from Paama, every Sunday. You can book your flight at the Air Vanuatu office in Port Vila.
You can also try the Big Sista boat which does direct trips to the island every Tuesday morning and returns every Thursday evening to Vila.
Once you've reached Paama Tavie airport, you can get on a transport to the main village of Liro. There are very few trucks on the island so best to book transfer in advance.
If you want to stay in Voutekai (South Paama), it takes another 45 minutes from Voravor to Voutekai with the truck, but a better way would be to take the boat from Liro to Voutekai, for a nice 20 minute ride along the coast.
Our friends at the Malampa Call Center will be able to assist you getting to and around the island. Email This email address is being protected from spambots. You need JavaScript enabled to view it..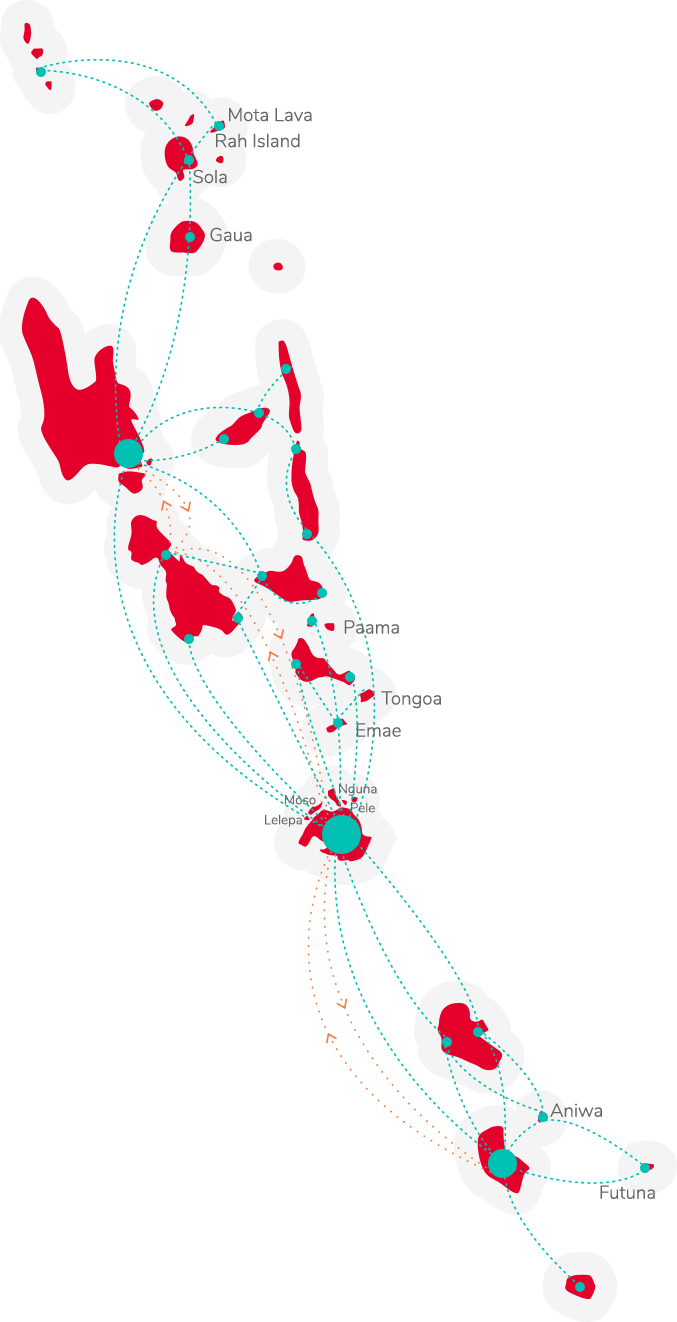 View Ferry Schedule