Air Vanuatu flies between Craig Cove and Port Vila and Santo four times a week. On Tuesday, Wednesday, Friday, and Sunday the flight stops first at Ulei.
In Port Vila, tour companies that offer volcano adventure flights to Ambrym and back are Vanuatu Helicopters and Air Taxi.
Boat
The Brisk cargo ship makes its way from Vila to Santo on Tuesdays, stopping at both Craig Cove and Ranon.
The best anchorages are at Craig Cove and Sanesup in the south (Port Vato is OK in good weather), and Buwoma Bay, Ranvetlam, Ranon and Nobul in the north.
If you aren't concerned about deep ocean swells and fierce currents, you can travel from Ranon Beach Bungalows by speedboat from north Ambrym to Pangi in southwest Pentecost.
You can also take a boat from Craig Cove to Lamap in Malekula, with Sam of Sam's Guest Bungalows. Both trips cross open oceans and are dependent on weather conditions. Speedboats also travel between Craig Cove and Ranvetlam or Ranon. Ask your bungalow host to arrange transport.
Truck


If you're heading south from Craig Cove to Port Vatu, try to get a lift from the airport on one of the taxi trucks heading there (or hook up with other travellers), otherwise you'll need to charter. If landing at Ulei, trucks run from Ulei to Endu on the east coast.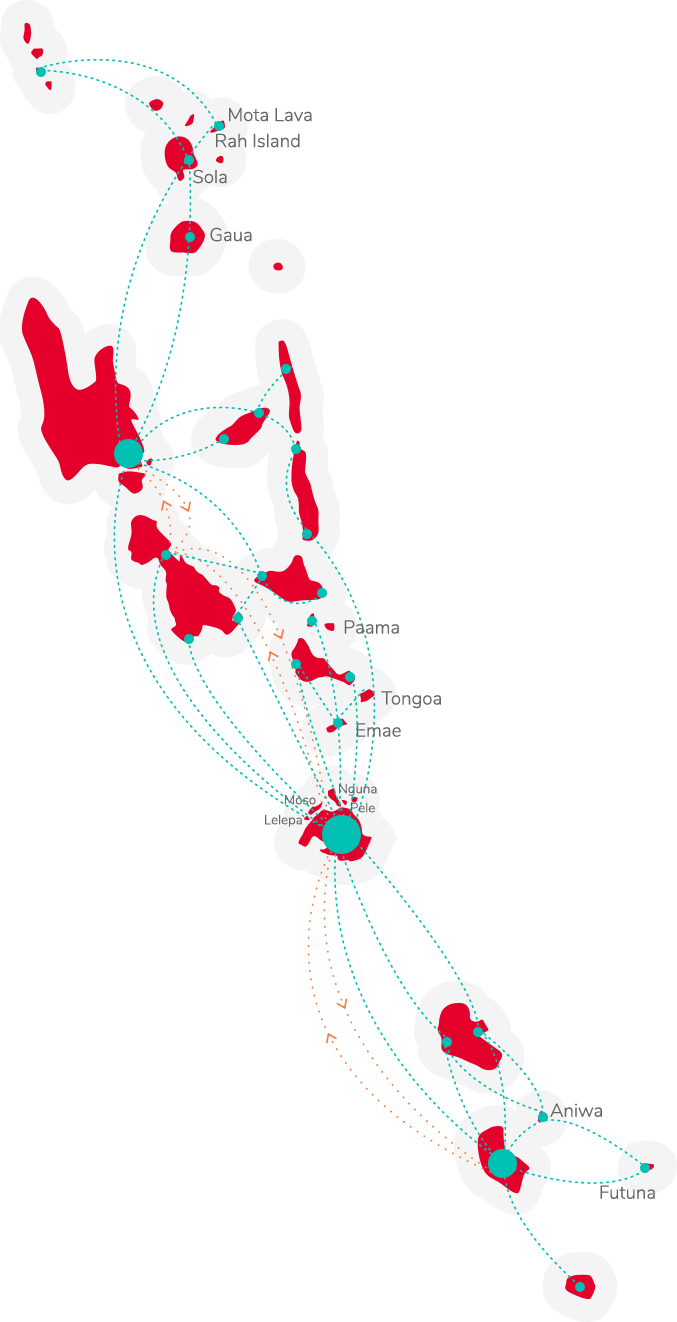 View Ferry Schedule