There are two airports on the island, one in the northwest, Lamen Bay Airport, and one in the southwest at Valesdir. Both are serviced five times a week by Air Vanuatu.
The island can also be reached by yachts and passenger boats such as Big Sista. The island has basic unsealed roads and few vehicle trucks.
There are two airstrips on the western coast, one at Valesdir to the south and the other at Lamen Bay, to the north. On the northwest edge of the island is the sandy beach Lamen Bay, and the nearby small island of Lamen (population. 500). The bay has some coral reefs which are the habitat of the dugong. On the west coast is Cape Forland.

In the southeast is Valesdir. Valesdir is a plantation, and in the 1920's colonial heydeys, it had its own currency. From Valesdir, it is a 6km walk to the Imao Lakes, known for their wild ducks.
Namuka Island, an uninhabited islet off the southern shore of Epi offers white sand beaches, clear water, coral and a fringing reef. In the northeast is Drummond Bay, with the Nikaura Marine Protected Area, established in 2000 by the community of Nikaura. To the south is the small uninhabited islet of Namuka. There are also black (volcanic) sand beaches and three small freshwater lakes.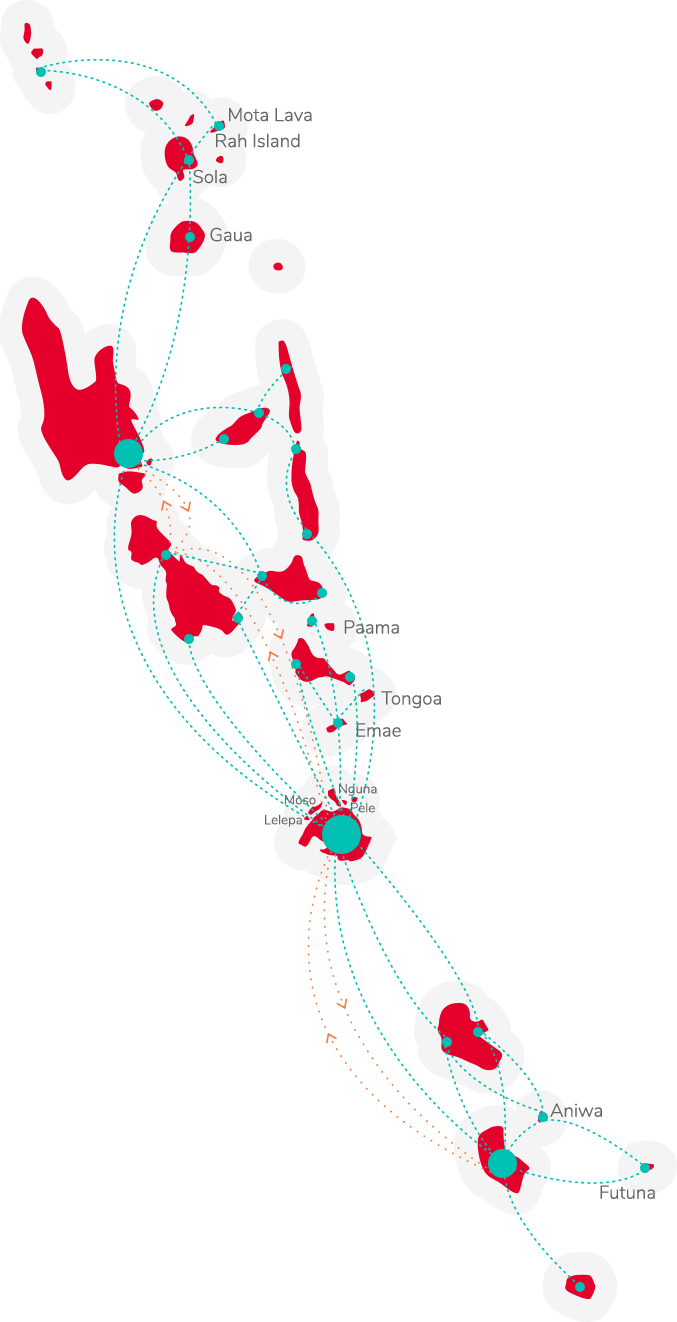 View Ferry Schedule