Aore island is far away from the hustle, bustle and stress of modern day living, yet so close and easy to get to. Just a short 2 hour 40 minute flight from Brisbane to Luganville; Air Vanuatu currently offers direct flights every Tuesday afternoon, returning every Monday evening.
Or there are daily flights from Brisbane and Sydney to Port Vila, then it's just a 45 minute flight to Luganville, services operate daily. Once you land at Luganville's Pekoa Airport, it is an easy 10 minute bus or taxi ride to Luganville, followed by a 5 to 10 minute boat trip across the beautiful Segond Channel to your own private beach-front piece of paradise.
If you like we can pre-book your transfers for you so you can sit back and enjoy the ride. If you'd prefer to make your own way there it's a great opportunity to meet the locals and get into the swing of the northern Vanuatu lifestyle. The people are very friendly and will be happy to help you arrive safely at Aore island. Take the opportunity while in Luganville to exchange money for the local currency, Vatu (VUV), and purchase supplies from the local supermarket and shops before heading to Aore island.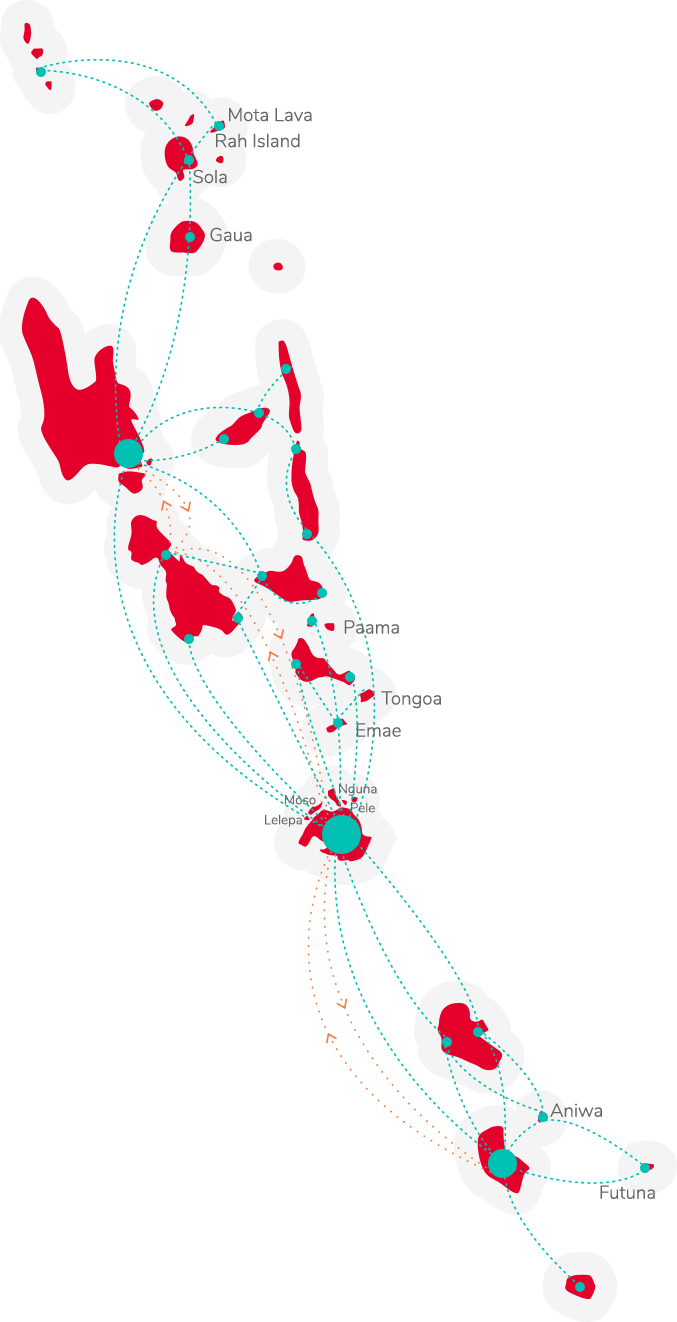 View Ferry Schedule